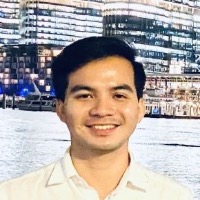 Teerawat Pholyiam
Participant
"Thai Chana app" was initially developed by the government of Thailand, this app has been built and launched during the unexpected circumstance. The main purpose of this app is to prevent and decrease infected patients of COVID-19 and the users will have to aware and avoid to visit high risk areas. I totally understand how challenged the responsible team had to build the app and market to public effectively during hard time.
Thai Chana app provides basic services that can collect user's records of travelling and allowed the applicable team to access records of those in quarantine to analyze information for further study, however the users will be required to scan QR code of locations where they visit and they may get notifications if visited risk areas.
As I viewed complaints from other users and based on my experience of using Thai Chana app, I can see the following problems and limitations.
– The app drained too much battery and overheating when devices turn on location map and Bluetooth to track travelling in real-time capture
– There are too many apps of Covid-19 tracking record that have been developed by government (e.g. Mor Chana app, Mor Prom app), users may not cooperate to install newly launched app
– The app required users to enable other unnecessary settings e.g. phone number, location that these may be violation of personal rights
– Notification reminder has not been triggered while users were visiting red zone areas
– No application support team in case of users may require solutions of access or anything to update instantly
The following knowledge and skills from health informatics field can improve and develop this app for better stage.
– One stop service; the initial application (Thai Chana app) could be upgraded/developed to add-on other necessary functions due to most of users they feel familiar with this and people's database have been already collected, so alternative functions that could be upgraded such as to remove the process of scanning QR when visiting new places (this idea has been developed into Mor Chana app as well as to add the function of booking Covid-19 vaccine queue, records of certificate and ATK test result (this idea was built into Mor Prom app)
– AI/robotics; to avoid contact with people who have suspected or infected Covid-19, Artificial intelligence could be able to provide in a variety of health care service e.g. AI could be developed to diagnose suspected Covid-19 patient by analysis a forced-cough cell phone recording or to capture the surface of eyes by applicable to the detection of Covid-19 suspected patients
– Privacy and confidentiality of users; e.g. in Singapore, the app is called "Trace Together" that aware of personal rights and confidentiality of users, how does this app work is nearby other devices, which installed the same app, they exchange anonymised proximity information using Bluetooth and data will be automatically deleted if longer than 25 days, the applicable team will reach out to users if contact tracing is required
– Well-organized skill; the app could be planned and developed to use for long term purpose that users can utilize the app effectively and an existing app should be upgraded rather than to build new applications
– Interpersonal skill; for optimal results, the users should be provided/educated the training of app use, then they will collaborate with health care providers