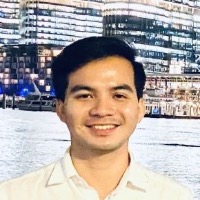 Teerawat Pholyiam
Participant
Sawasdee krub All!
I have worked as a customer support with software provider company in clinical trials for many years and I was experiencing a bunch of technical issue when users proceed to transfer collected data from traditional paper-based into an Electronic Data Capture (EDC) system where stores patient data collected in clinical trials, for example the clinical site was unable to randomize an enrolled subject due to different time zones entered between site location and system company builder.
These challenging experiences motivate me to look for the chance of gaining most up-to-date knowledge and skills in the world of Health Informatics.
Knowledge: I would like to pave my way of learning about multi-disciplinaries of informatics field to improve and develop my current career. Especially, I need to mostly gain knowledge with regards to Clinical Data Management (CDM), getting to learn process knowledge that can help maintain the quality standards, validate/accurate data, eCRF designing, CRF annotation, discrepancy management, medical coding and so on if applicable.
Skills: I would like to gain integrated disciplinaries and the following skills to develop myself; problem solving + creativity + critical thinking + computational thinking, including interpersonal and communication skill that can help to collaborate and work as a team.
I think that both knowledge and skills are important to support and develop my learning curve of this field, as well as I believe the achievement of the goal may not be possible without one of them.