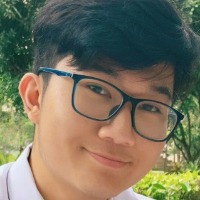 Weerapat Pipithruengkrai
Participant
For this discussion, I would like to discuss about MOHPROMPT ("หมอพร้อม"), the COVID-19 Vaccine Management System Platform in Thailand. This platform is mainly used for booking COVID-19 vaccines, issuing COVID-19 vaccine certificates, and checking RT-PCR/ATK test results.
In my experience as a user, there are 3 main problems with the "MOHPROMPT" application below:
1. Data Vulnerability: There was a recent case in which a patient's sensitive data was leaked.
2. Connectivity Problems: There was a frequent data synchronization issue with signing in and receiving information in the application.
3. Interoperability Issues: The patient data retrieved from the National ID card is sometimes not complete or incorrect.
In my point of view, the following knowledge and skills from health informatics can be applied to solve the mentioned problems and improve the project:
1. Information science and Computer science
– Use strong encryption as well as limit those who are authorized to manage sensitive data to prevent possible data breaches.
– Implement efficient data synchronization and failover mechanisms to ensure server reliability.
2. Healthcare skills
– Collaborate with healthcare organizations and use EHR to promote consistent and complete data exchange as well as promote interoperability.