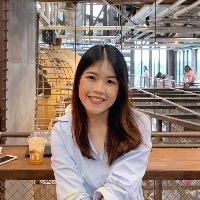 Siriphak Pongthai
Participant
Thank you for sharing your view on dashboard. Your dashboard looks so clean and user friendly.
I like how you choose to display number of confirmed cases of each country by year as well as cumulative confirmed, recovered, and deaths were easily glimpsed on top. However, on selecting date range might be difficult for users because we don't know when the start and end dates were. It would be good if you could provide start and end dates.
In addition, I am not sure why there is no color showing on the map while the colors were range from orange to dark red depends on the total confirmed cases.
Yet, I like how you arrange reset, download report, and get the link next to each other on the top right. While filter buttons were put on other side of the corner.
Nicely done and great work!