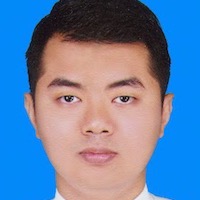 Zarni Lynn Kyaw
Participant
I chose point number 3 (A significant test result (P £ 0.05) means that the test hypothesis is false or should be rejected.) on Page 341.
When we want to test a hypothesis using statistics, we pick a level of how sure we need to be before saying our hypothesis is true. This level is usually set at 0.05, which means that we are okay with being wrong up to 5% of the time. After we collect data, we run the calculations to get something called a p-value. This is a number that tells us how likely our results are, assuming our hypothesis is wrong. If the p-value is lower than the level we picked earlier (0.05), we can reject our hypothesis and say that our results support a different idea. Just because the p-value is lower than 0.05 doesn't always mean our original idea was wrong. It could just be a coincidence or other things that affect the result. Even if the p-value is lower than 0.05, it doesn't always mean that the difference between the groups we're studying is very big or important.
We need to be careful when we interpret our results and look at all the factors that could affect the outcome before making any conclusions.