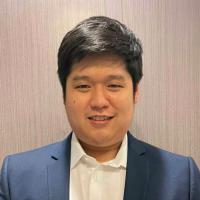 Anawat ratchatorn
Participant
Hi everyone.
I am Anawat Ratchatorn. I'm from Thailand and I have a background in healthcare field as a general practitioner. I am fascinated by IT and health data science.
I used to work as a chief information officer for a private hospital in Khon Kaen, Thailand.
At that time we were dealing with vaccination programme against Covid-19. So I had a chance to apply some stats, just basic, to analyze and visualize the data in executive conferences regularly. The data which I dealt was not directly related with health data but they were more close to business information, such as number of patients, number of vaccinated doses, number of remained doses.
I have some experience using R programming since I have finished some courses here. However, I am eager to learn more about R and stats to be able to apply it to my future career and academic advancement.