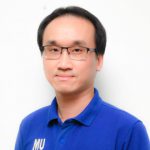 Ngamphol Soonthornworasiri
Keymaster
Hi everyone
I am Ngamphol Soonthornworasiri, the course coordinator for this course and also the lecturer in this BHI program. My background is Mathematics and Statistics. I teaches students from the Diploma, MSc and PhD in biostatistics and advanced statistical analysis courses. I am also a statistical consultant in government and non-government organizations for advising and delivering a variety of statistical analysis and research. I contributes my expertise in mathematics and statistics to public health and biomedical research. My specializations include statistical analysis, data analysis, time series modeling, statistical modeling, health data, and biomedical data.
Thank you for sharing your background and experiences.
Hope that you can gain more statistics knowledge in this course and can apply it in your future research or career.
If you have any question, please fell free to contact me.