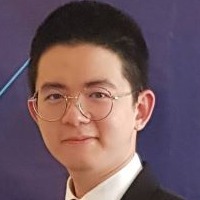 Kawin Wongthamarin
Participant
Hello, my name is Kawin, and I am a general practitioner who previously taught physiology to second-year medical students at Phramongkutklao College of Medicine in Bangkok for two years. Currently, I work part-time as a physician, providing medical care both on-site and through telemedicine.
Although my current job doesn't require much statistical knowledge, I believe that statistical proficiency is fundamental to my future career path, which will likely be related to IT and medicine.
I have experience conducting a prospective cohort study on Blastocystis infection and a retrospective cross-sectional study on non-communicable diseases (NCDs) in the Royal Thai Army. As a result, I have become a little familiar with statistical programs such as SPSS and STATA.
In the future, I plan to further develop my skills in machine learning and image processing, which also require a solid understanding of statistics.