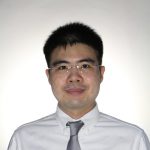 PREUT ASSAWAWORRARIT
Participant
Hi everyone.
My name is Preut Assawaworrarit. My background is medical doctor and my specialty is an internist (a doctor who studies internal medicine) and intensivist (a doctor who expertise in intensive care medicine). My current workplace is King Chulalongkorn Memorial Hospital, Thai Red Cross Society, and Faculty of Medicine, Chulalongkorn University, Bangkok, Thailand.
The primary work is to provide medical care to patients, teaching medical students, including residents and fellows, and to do some research. Research work requires statistical knowledge. In the past, I have done two researches. First, a randomized controlled study was training as conducted while I was a resident in internal medicine. The second investigation was a retrospective study which was conducted while I was a training fellow in critical care medicine.
In the future, I look forward to doing research on data science in the intensive care unit, experimental research, and laboratory research.