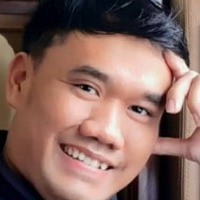 ABDILLAH FARKHAN
Participant
I graduated from Public Health Faculty at a reputable university in Indonesia. As we know that due to the nature of public health science that is dealing with population, thus, data and statistics are something I need to familiarize. Now, I am working as an epidemiologist at the Indonesia Ministry of Health with a particular task to run the surveillance of public health emergency of international concerns (PHEIC) as well as its risk factors present in the points of entry. I have been working on summarizing Covid-related data aimed for health planning, budgeting, and monitoring purposes. Thus, government tasks do never set out hypotheses as researchers do.
I manage data for one particular province located in the northern part of Indonesia, namely North Borneo. I monitor data inputted by health quarantine officers who is working at international airports and ports to identify trends of incoming travelers, sick travelers, pregnant and elderly women, passengers with positive Covid-19 test results, travelers who is being quarantined, travelers who have not been vaccinated, risk factors found in transportation vehicles, and other indicators including data on existing quarantine resources. I summarized the data used for monitoring and evaluation, as well as for the purposes of planning the surveillance programs at international entry points. On various occasions, I also went out into the field to see the real challenges faced by officers working at entry points.
The covid-19 pandemic is a moment where I was going the extra mile to handle its disease and risk factors data. During a pandemic, data enter every day and every time. Human accuracy may not be able to keep up with the swift flow of Covid-19 data. Though we have always been consistent in analyzing, disseminating, and making appropriate plans, Covid has made us know that we still need to expand our capacity in data management.