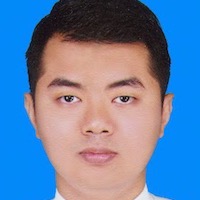 Zarni Lynn Kyaw
Participant
I would like to take this opportunity to provide an overview of my current work. My name is Zarni, and I am presently engaged in part-time employment with Community Partners International, a non-governmental organization. My primary responsibilities involve health systems strengthening in conflict-affected border areas of Myanmar. Our most recent undertaking was the development of the Ethnic Health Strategic Plan 2023-2027. To accomplish this task, we utilized quantitative data from clinics located in south-east Myanmar to gain insight into the ground-level situation. Additionally, we employed qualitative data to gain an understanding of the needs of the local population. Our approach included a 3-day workshop, where ethnic health leaders provided valuable insights to develop the first draft. Our next steps involve cost estimation of the plan and prioritization of activities.
In my previous position as a member of the research team at Community Partners International, I frequently utilized statistical techniques in both program management and research activities. One of the projects I led was called "Strategic Purchasing," which aimed to improve the delivery of health services in conflict-affected areas of south-east Myanmar by leveraging health financing tools. To achieve this objective, we developed provider incentives to enhance health service delivery. Given the project's nature and our receipt of a grant from UNOPS to implement it, we employed statistical methods to calculate the incentives and generate reports for UNOPS.
I would like to share a research project that I co-authored called "Cost-effectiveness and budget impact analysis of preventive interventions for cardiovascular disease in Myanmar." Our research involved developing a Markov model in Microsoft Excel for screening, primary prevention, and secondary prevention of cardiovascular disease. Our findings indicated that the cost of these interventions, which was approximately USD 169 million, was offset by a reduction in costs associated with the treatment of acute CVD and recurrent acute CVD, which amounted to around USD 50 million. This resulted in a total budget impact of USD 119 million. It is worth noting that the Myanmar health system currently spends USD 214 million on CVD disease, which constitutes 8.51% of government expenditure and 90.4% out-of-pocket expenditure. However, spending on preventive programs remains minimal.
Working on the aforementioned project and utilizing statistical tools was a highly time-intensive endeavor, particularly as one of our research partners was DUKE University, which required numerous Zoom calls to ensure that all details were correct. This project's output is currently under review by BMJ. Through this experience, I have developed a newfound appreciation for statisticians and the immense patience required to succeed in this field.