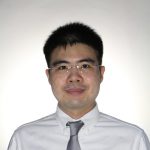 PREUT ASSAWAWORRARIT
Participant
Sorry all, I forgot to answer this topic on yesterday.
During the Covid-19 pandemics, I worked as a physician who contribute to care for severe Covid-19 infection in the intensive care unit. The major problem that many hospitals around the world has to deal with was intensive care unit shortage although we had tried to construct new intensive care units or transform the operating rooms to critical care units. In order to maintain the good practice standards, we have to be aware four fundamental principles of biomedical ethics: autonomy, beneficence, non-maleficence, and justice.
Autonomy
If the patient was fully conscious, we had to respect their decision. We, the physicians, had to provide all information needed for making a decision to the patient. Some patients, especially very elderly patients, did not want to receive any invasive treatment if the long-term outcome did not change.
Beneficence/non-maleficence
We had to adhere to provide the most beneficial treatment to the patients. However, many treatment against Covid-19 infection had only few evidence. We had to follow to the newest research to give the benefit treatment without doing harm to the patients.
Justice
Every patient has the right to reach every treatment, for example, intensive care unit admission, antiviral medication. However, there was the very high intensive care unit demand during Covid-19 pandemics, we had to consider to admit the patients who had the great chance of having good long-term outcome to the intensive care unit.