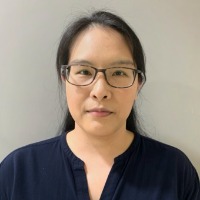 Tanyawat Saisongcroh
Participant
First of all, thank you for bringing up this challenging topic and encourage us to think about it.
In my opinion, all four recommendation in the article are important.
Convene key stakeholders: Find consensus among the stakeholders. This sensitive issue might be approached in each system differently. The result of agreement could be in form of law for particular critical action, organization policy for rules and punishment or organization culture for routine practice. The support team for the victim and confidential report portal are also essential.
Prioritize action: Since there might be a lot of corrupt practices at a particular time and we probably could not handle all that issues, priority setting is always the key management. I do agree that this should be guided by the impact on health system and feasibility of success. Honestly, the most difficult situation is in the case corruption from executive officer of that organization.
Take a holistic view: Although a multi-disciplinary view is essential, majority response should come from healthcare committee, since they know what is matter the most. However, sometimes third party who had that power might be a real key to initiate the change.
Research community sets out four broad paths on corruption: Various evidence-based report will make this issue more academic than dramatic. It will lead us to the real anti-corruption action plan and can be used in development of new social standards as well.