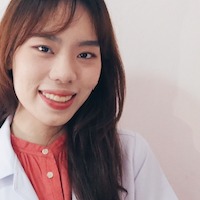 Kansiri Apinantanakul
Participant
I do agree with the steps for fighting the corruption and I'm totally agreeing to begin the first step with the communication
Below is my view on each steps:
First step: Convene the stakeholders
In my opinion, I think the major and the most challenge is to make people speak up. Concerning the complexity of our society, speaking up something not only impact at individual level but it could impact thousands of people in the same organization as I usually call it "butterfly effect". I agree that the protection of the corruption exposure is crucial regardless of the severity of corruption level. I'm one of the people who always try to speak up and try to flight for ethical conduct. I truly admitted that it's hard the speak up but it's harder that thing would change after we speak, and I guess that is why many people decided not to speak up anymore.
Second step: Prioritizing action
As I mentioned earlier, all comments and/or concerns raised may not lead to the prompt corrective/preventive action. I agree that we need to research and plan well before implementing something to fight the corruption due to its sensitivity in nature. However, I think that all policy maker level should response to all cases. Some of them may need only "wait and see" process but the response of acknowledgment and inform the corruption exposure on their plan.
Third step: Take holistic view
I agree with this step that at the last before we execute, we should ensure that we see the "whole picture" of the problem, and we have a plan B when things go unplanned. The solution should be reviewed by multidisciplinary team.
Forth step: Research the community sets out
What we research and investigate the corruption internally is important but the insight from community might also helpful and reflect our own practice. I agree that we should take it in consideration.
Thanks