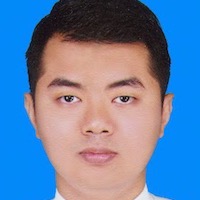 Zarni Lynn Kyaw
Participant
Catastrophes occur on a regular basis, yet their timing, location, and severity are all up to chance. Having a plan ready for getting back to normal once a calamity has occurred is the best course of action. When a crisis strikes, it may have an immediate impact on the ability of my organization to provide our services. Having a solid disaster recovery plan in place for each component and activity in my organization is crucial if we are to keep catastrophe-related losses to a minimum.
The first step in developing a disaster recovery strategy is to identify the factors that might lead to a disruption in operations, assess the severity of those consequences, and prioritize mitigating those risks. The final products are a structured risk assessment, a disaster recovery plan that accounts for all potential recovery mechanisms, and a Disaster Recovery Committee charged with practicing, implementing, and improving the disaster recovery plan.
When an emergency situation arises, operation activities are temporarily halted and replaced by contingency procedures outlined in a disaster recovery plan.
1) Structured risk assessment
We will develop a risk assessment form with categories like External risks, Natural disasters, Human caused risks, Civil issues, Suppliers and ranked them according to likelihood, impact and restoration time.
2) Disaster recovery plan
In the disaster recovery plan we have to determine the effects of disasters. Assuming that the potential for catastrophes has been evaluated, and that the most serious risks will be protected against, the next stage is to identify and catalog the potential consequences of each potential disaster. We will list the disaster affected entities, set downtime tolerance limit, cost of downtime and interdependencies. This will give us clear picture to effectively implement the disaster recovery plan. After the implementation we need to evaluate the plan.
3) Disaster Recovery Committee
We have to setup a recovery committee with people from executive team, finance, IT, HR and logistics & Admin directors included in the team. This committee will be responsible for
● Creating and maintaining the disaster recovery plan
● Detecting and announcing disaster events within the company
● Activating the disaster recovery plan
● Executing the disaster recovery plan
● Monitoring the disaster situation continuously and returning operations to normal at the earliest feasible time
● Restoring normal operations and shutting down disaster recovery operations
● Maintaining a high level of disaster preparedness requires regular drills to test the plan's effectiveness and the incorporation of feedback gained from real catastrophe situations.
These steps are suitable for my organization regarding budget, system scale or size, and people because during COVID-19 lockdown, a similar plan is developed and put to use to great effect with minimal downtime and interruption.