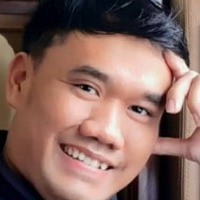 ABDILLAH FARKHAN
Participant
I've identified each STEEP factor contributing to healthcare resources during the public health emergency. The lesson learned mostly related to Covid-19.
Social
– Good community practices at the grassroots level have successfully provided initiatives on how to coordinate safeguard, support, and observe their community member who is being self-quarantined, thus it helps the burden of healthcare staff.
– Plentiful hoax information (thousands in a year as estimated) changed public view, attitude, and behaviour. But as time goes by, people have learned how to ward off any misleading information.
Technologies
– The growth of telemedicine providers was the most outstanding innovation during Pandemic where it assisted people to take consultation to medical practitioners virtually
– Contact tracing was being adopted using mHealth. It could be used by community and public health center staff.
Environment
– Pandemic has modified operational standard of healthcare service. Hospitals and public health centers have identified and separated suspected Covid-19 at triage to minimize risks of infection at healthcare.
– Resources in the terms of infrastructure and logistics such as installing physical barriers, increasing hand hygiene stations and medical masks, and providing a separate waiting area for patients with and without Covid-19 symptoms
Economic
– Government has prioritized and refocused public expenditure on Covid-19 control. In healthcare, all Covid-19 patients were funded by the national social security system.
– Private insurance providers generated a new policy whereby Covid-19 disease could be covered with no elimination period.
Political
– The role of leadership respected all health personnel (doctors, nurses, public health specialists, pharmacists, laboratory staff, ambulance drivers, and funeral personnel), and protected and enhanced the welfare of those healthcare staff.
– The result of health diplomacy in bilateral and multilateral cooperations mostly focused on healthcare logistics such as drugs, vaccines, personal protective equipment, ventilator, and oxygen.