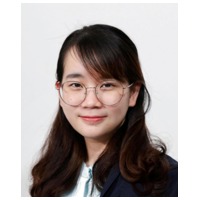 Tanatorn Tilkanont
Participant
Public Health Emergency of International Concern (PHEIC) is a formal declaration by WHO of an event that constitutes a public health risk to other countries through international spread or impact of disease and potentially requires a coordinated international response. The following list of disease outbreaks has been declared as PHEIC as it met at least 2 criteria to report as potential PHEIC.
Is the public health impact of the event serious?
Is the event unusual or unexpected?
Is there a significant risk of international spread?
Is there a significant risk of international travel or trade restrictions?
2009 H1N1 pandemic – a virus is widespread globally (originated in Mexico and rapidly spread around the world via air travel), virus containment was unfeasibility at that stage, high pandemic mortality burden, and the vaccine was unavailable at that time
2014 Poliomyelitis – Poliovirus were infected among children and adults, spread internationally by travellers (on land and air). WHO aims to eradicate polio and requests more internationally coordinated efforts.
2014 Ebola (in Western Africa) – causing major loss of life and socioeconomic disruption in the region (high case-fatality rate), internationally spread of Ebola in West Africa.
2015-2016 Zika virus epidemic – There were clusters of microcephaly, Guillain-Barré syndrome and other neurological disorders reported in Brazil. Zika can cause severe complications such as haemorrhagic shock and death. Zika spread to other countries around the world via travellers.
2018-2019 Kivu Ebola epidemic – It is re-emerging pathogen epidemic and the disease potentially spread from Goma (as the city is a provincial capital with an airport with international flights.)
2019 COVID-19 Outbreak – An ongoing pandemic disease widely spread in many countries around the world with potential mortality. The disease is an airborne transmission. International travel and trade were restricted.
2022 Monkeypox – closed-contact transmission, predominantly occurring among MSM. The disease is widespread in many other countries outside of West and Central Africa.
In my opinion, the disease that originated from animals, mutation, and animal-to-human that causes respiratory conditions might potentially lead to PHEIC in the future. Most of the diseases declared as PHEIC are from where animals and humans are in close contact. The disease could spread widely and easily with respiratory symptoms (air-borne transmission) with travellers worldwide because the infected people often create aerosols when they cough or sneeze.