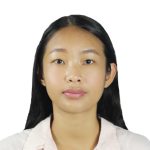 Boonyarat Kanjanapongporn
Participant
There were seven diseases declared by WHO as Public Health Emergency of International Concern because these diseases reached at least two of the four criteria below.
Is the public health impact of the event serious? Is the event unusual or unexpected? Is there a significant risk for international spread? Is there a significant risk for international travel or trade restrictions?
H1N1 influenza A (2009) H1N1 influenza was the novel influenza A which was not previously identified in animals and humans. Moreover, after the first emerged, it spread across the United States and the world.
Polio (2014) Polio virus could cause mobility issues after people become infected, paralytic polio followed by muscle weakness and extreme fatigue could happen. Fecal to Oral or Oral to Oral route transmission causes the risk of international spread among migrants where there is poor hygiene and a high number of non-vaccinated groups.
Ebola (2014) Ebola virus had a high rate of mortality from fluid loss and bleeding, and at that time it happened in the countries where health systems were weak. This outbreak caused the highest number of cases compared to previous outbreaks. There was an occurrence of cases outside the initial country, Guinea, including neighboring countries and other continents. Travel restrictions were recommended from unaffected countries.
Zika virus (2016) Even though Zika virus infections had shown mild symptom and asymptomatic cases, the occurrence of microcephaly, Guillain-Barré syndrome, and possibly other neurological defects linked to zika virus were unknown. Initially, there was international spread from French Polynesia to The Americas. Travel warnings had been announced from many countries especially for those pregnant who wanted to travel to infected areas.
Kivu Ebola (2018) This Ebola outbreak was the biggest outbreak in Democratic Republic of the Congo and military conflict had affected the ability of outbreak control with an unexpected number of infections and an impact on Public Health. Moreover, the transmission had internationally spread to neighboring countries.
COVID-19 (2020) COVID-19 could fit into every criterion: First, it potentially caused mortality, spreading areas were large and impacted health care workers. Second, the pathogen was unknown initially. Third, there were events found outside the initial country of outbreak caused by travel. Last, Because of airborne transmission and ability to stay in the air for a long period, Travel and Trade had to be halted.
Monkeypox (2022) Monkeypox had emerged in the area outside of West and Central Africa, and especially with MSM group. This was an unusual event and it spread internationally to many countries.
I would like to mention the infectious diseases which could possibly emerge by climate changes. Increasing of the temperature is one of the main changes which could cause temperature increase in areas where it used to be cold. These could lead to unusual growing of disease vectors such as mosquitoes or ticks in areas where it hasn't been abundant before. These could create an unusual health event which harms people. Moreover, rising of water and floods could bring people exposure to water, possibly followed by water-borne diseases after the disaster. Finally, Bacteria or Viruses might adjust to the high temperature environment which would be harder to control.