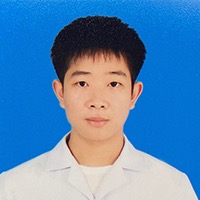 SIPPAPAS WANGSRI
Participant
**1. Verification and preparation**
Now that there is the advancement in telecommunication and information technology, most countries have implemented their own health information system and all of which are being regulated and compliant with the central government standard. In most cases, ICD-10 are the preferred standard of sharing diagnosis between health care institutions. Whenever there is any unusual surge in specific symptoms or syndrome, we can easily recognise them beforehand.
**2.Describe the outbreak**
Data visualisation can be implemented alongside with the local hospital database. We can select the specific code for some ICDs and collect insight by reviewing the case if possible. There are many tools which help us deal with numerous data such as Python or R.
**3.Hypothesis and testing**
Simple statistical methods such as risk factors determination, odd ratio, etc. can be easily applied by simple statistic software provided that we have collected enough data.
**4.Response and action**
After we have identified and declared an outbreak, we can quickly set up a response team by a meeting. We have online telecommunication platform such as Zoom, Google Meet, Skype and many others as an alternative to the old-fashioned way. Any decision will be made in a real-time manner and across region, no matter how far they are.