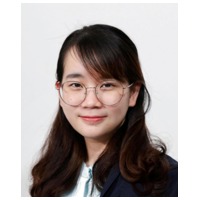 Tanatorn Tilkanont
Participant
Should you give the data out? / If you want to provide the data to them, what and how will you do?
Answer: Before sharing the data into the public (or even to other institutes), all collected data need to be tagged and categorized which dataset is personally identifiable information (PII). Data can be shared publicly only those are not categorized as PII. Also, before sharing the data, contract of data usage may need to be considered. So, application of the data need to be bounded by legal considerations, and be sure that development/research methodology would not ethically harmful.
How do you not violate any of the General Principle of Informatics Ethics ?
General Principles of Informatics Ethics
1. Principle of Information Privacy and Disposition – Data tagging (or labeling) for personally identifiable informations (PII).
2. Principle of Openness – Develop clear and legit protocol for public data sharing.
3 Principle of Security – Develop System that have high security level and data accessibility authentication system, especially PII.
4. Principle of Access – Setup authority and roles to access data. This could be done by system engineers, software engineers or data engineers.
5. Principle of Legitimate Infringement – Setup authority to edit or change data for data owner. For example, the interviewee is able to delete, correct, or share its own personal data.
6. Principle of the Least Intrusive Alternative – Develop secure authentication system to access to personal information. For example, using OTP or Two-step verification.
7. Principle of Accountability – Develop clear guideline to manage infringement of sensitive data in order to justify data owner.