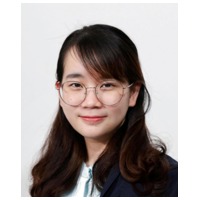 Tanatorn Tilkanont
Participant
Please refers to the previous post for the implementation of the change from paper-based records of medication errors to electronic records of medication errors.
I think the change was managed properly, considering ADKAR model as the following details.
Aware: In order to manage the change of this workflow in the project, users have taken problems of using paper-based documentation of medication errors into their consideration. These include slow and time-consuming workflow, and difficulty of handwriting interpretation. Users and stakeholders are aware of the change to improve these into more streamlined, fast, and less-time consuming workflow.
Desire: The stakeholders and administrators of the organization support collaborative work on this project among IT Team and users of the system, most of them are pharmacist.
Knowledge: By collaboratively work with the project, IT Team and pharmacist integrate knowledges of system design into the workflow. Analyze the bottle-neck and issue in the current workflow, then develop solutions.
Ability: Annual training and hands-on session of the system was planned.
Reinforcement: By providing great user experience of the system, it can provide sustainability to the system usage. Also, feedbacks are continuously collecting to improve experience, ease of use, and providing support system.