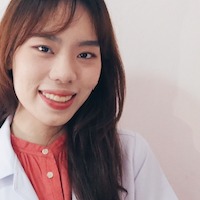 Kansiri Apinantanakul
Participant
1. What should you do?
Corrective action: I would instantly close the window of my friend husband HIV record since this is the sensitive information and this may violate the privacy of the patients. By inappropriate storage of the sensitive data, this may violate the local regulation for example PDPA.
Preventive action: Raised the concern to manager to redacted/limit the access for this kind of information for all patient
2. As a health information professional, can you tell your friend?
My answer to this question is "No" since it's my responsibility to keep patient privacy
3. Can you interfere with other people or family issue?
As a friend I might say "yes" but I would keep the minimal interference.
As a health informatician, it would definitely "no".
4. But, should your friend not know about this because she might be at risk?
This question is dilemma which may occurred in real life situation.
I agreed that my friend would at risk of HIV infection, but the HIV result is not the information that should be disclosed by other people. We should let him tell his wife by himself.
5. How will you follow the fundamental principles about right to self-determination, doing good and doing no harm to others?
The question is super hard to answer. If I told this information to my friend, she might break up with her husband. She may avoid the HIV risk, but this could ruin her love life.
I'm not quite sure this is doing good or not, but this violates the privacy of the patient.
Only possible method that come in my mind is that I may give the annual health check (including the HIV test) voucher to both. Just let the health check result speak for me.
In case they both don't come, It's out of my scope to help them both.
6. Isn't it your obligation and the right of subject to hold the information?
Yes, It's the right of the subject to hold this information