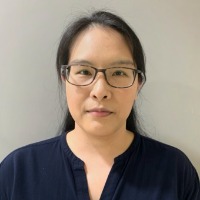 Tanyawat Saisongcroh
Participant
Reflecting on the success of RamaEMR implementation, the example that I mentioned in topic 1, I think our project lead team had worked their best on the change management. To look at the detail in ADKAR model;
Awareness; Changing from paper-based medical record to EMR is a big deal in our practice but it is not actually new in terms of IT implementation in our hospital. We've been using other software in particular department for a decade and we keep continue improving the IT project. With the communication between dean to members via intranet, lead care team meeting for project progression and monthly department meetings, we have digital mindset and aware of digital transformation, the change for good in the future as one of the leading healthcare institutions.
Desire; I think we have a strong corporate culture and with the good awareness and very supportive team, most of us seem to desire to use it and work through it together.
Knowledge; At the beginning of usage, the IT team provide the software introduction session for the users.
Ability; Then at the time we hand on using the software, the IT team was around to help. Fortunately, probably half of users in every department are still young and open-minded for IT. These group members are fast IT learner and handle the software very well and they can also support the senior one at the moment until we are all familiar to use this software.
Reinforcement; During the implementation, they keep improving the software and take the comment from users for adjustment the software interface and also give overall feedback of usage to the department.