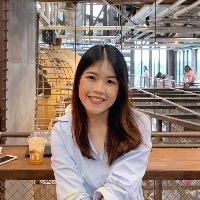 Siriphak Pongthai
Participant
1. Should you give the data out?

Answer: No, I definitely will not giving data out of the research's database to third party.
2. How do you not violate any of the general principles of informatics ethics

Answer: As proposed of the study is beneficial for disease prevention and control. I would ask for the scope of study and the necessary of data needed. The data sharing should be limited and should not be identified to individual. Otherwise it could violate general principle of informatics ethics, if we disclose subject's information inappropriately, and the data was not protected and accessed by third parties that have not mentioned earlier (it is a principle of legitimate infringement).
3. If you want to provide the data to them, what and how will you do it?
Answer: I would ask local ethical committees for their advices on how can we provide data to other research ethically and legally.
The information provided should be limited and as needed for analyzing outcomes. In addition, all of identifiable information must be blinded and masked to prevent the disclosure of individual.