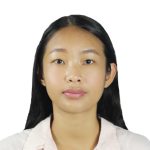 Boonyarat Kanjanapongporn
Participant
I shouldn't give data with patients personal identification.
I would support the principle of Information Privacy and Disposition, Principle of Security and Principle of Legitimate Infringement. Data required from the third party such as home address and telephone number could be used to identify the person which can considered as confidential information. If there is leakage of this fragile data, the patient could be in harm either physically or mentally. To support the Informatic Ethic, data shouldn't be given away to third parties which haven't declared their research conduct, including use of patient information and privacy support.
If I want to provide data to them, I wouldn't decide by myself whether to give data or not. I would suggest setting the local investigators or committee in research ethics to assist evaluation of necessary data accessibility and be the witness of data used.