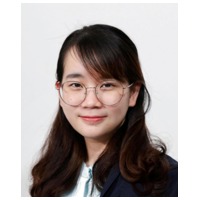 Tanatorn Tilkanont
Participant
Talking about Big Data, one example that I could think of is data in Media and Entertainment. In daily activities with numerous digital gadgets, social media platforms generated a large amounts of data, such as in Facebook, Twitter, Netflix, Spotify, Amazon, etc.
In this discussion, I would like to pick up Netflix as an example of the entertainment industry that uses Bid Data analytics, collect data from users, analyze the data and provide customer recommendation.
Volume: More and more data is gathered from users watching movies/ series/ TV shows/ documentaries etc. This data gathering can further use to gain important knowledge and understand customer behavior.
Velocity: The data processing is very fast. Netflix will recommend movies/ series after we have finished watching one of them. Moreover, the first time used this application, it asked the information about your interesting types of movies and to pick up an example of a movie that is your favorite. Once done and get into the application, the application will recommend movies that are similar to the movie you like the most. This can be implied that the data is fast processing and maximized efficiency.
Variety: With the variety of video watching from various customers, Netflix can use it to target points of interest and improve customer satisfaction.
Value: As discussed earlier, the collected data could be used to analyze and provide custom recommendations and gain satisfaction.
Veracity: This kind of data is easy to be trusted and can be proved by the customer themselves if it is their favorite. Lots of customers continue to pay for Netflix monthly as it can watch at anywhere and any time and there are many new movies coming every day. People could enjoy a variety of movies and easy to search for their favorite types of movies.