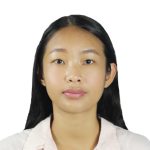 Boonyarat Kanjanapongporn
Participant
I will use Free ATK dispensing system implementation from my first discussion as an example of management change in my organization.
It wasn't a complicated system. However, the project involved creating one more task for everyone who already had their own routine job. In the private pharmacy store, there are not only healthcare workers. Pharmacists have to work with Non healthcare workers (store manager and general staff). There was management change to create effective implementing of the new system along with other routine work. The management change can be clarified by ADKAR model below.
A: Hierarchy communication was used to raise awareness and inform about the project from NHSO to the main company office in BKK, followed by Store Manager and other staff.
D: Because of the incentive from ATKs dispensed and increased visits of customers, this project lifted the daily transactions in pharmacy store. These motivated and pushed the desire of staff to cooperate with the project.
K: Training for applications had been provided for store manager and pharmacists before the implementation.
A: The application and process of service wasn't complicated. However, working as a team increased pharmacist ability to maintain good service. When there were more tasks, the Manager had to equally divide the work among staff positions. For example, Pharmacist mainly focused on ATKs dispensed while others managed the queue.
R: Resources support from the main company helped staff to maintain quality service. During that time the amount of customers tripled because the implementing was successful, the main company allowed extra hours for staff or paid part time workers so staff available didn't feel too exhausted.