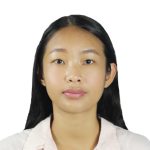 Boonyarat Kanjanapongporn
Participant
I will use free ATK dispensing by using PaoTung application as an example of new system implementation. This policy was supported by NHSO during the Covid 19 pandemic. After implementation for 62 days, there were 1.6 million users and 4.6 million ATKs dispensed. I would say that this policy was successful and reached a big population. It was a massive demand at the start, I used to spend the whole shift continuously helping users to register via mobile application and dispensing ATKs.
There were many factors which contributed to the success of this policy and application. I will clarify the factors which created positive impact to the project from the perspective of Healthcare unit user.
Design: The application for both general user and healthcare provider is not sophisticated and is easy to use. The time spent with application and response time from the registering to QR code scanning is quick. On a peak day, Only myself could provide service for around 200 people per eight hours. The quality of design created compliance and increased the ability of service.
Data: Data display on the application was enough to identify and evaluate COVID status. Without ambiguous data, the service could run quicker.
Operational: The application ran smoothly almost everyday, it was rare that the system was down and the user couldn't receive service. Moreover, there was training before launching for Healthcare units, and communicating via media for general users.
Cost: I don't know about the overall cost for the project implementation. From the healthcare user view, there weren't extravagant costs involved with the policy, the main costs were for internet and device, which make it easier to expand the number of healthcare units. When there were numerous units, it was convenient for the general user to reach the service without having to spend time and money for travel.
People: Users had demanded to use the system. The media repeatedly raised awareness about self protection, therefore, general people sought health support. Healthcare units involved received incentive from number of ATKs dispensed. The desire from both sides pushed the massive demand of implementing and using ATK dispensing system.