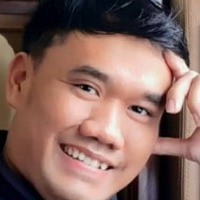 ABDILLAH FARKHAN
Participant
In case my organization owns fully detailed data on Malaria cases, I probably can share the data per person to the researcher but only specific parameters that are relevant to legitimate research with particular procedures. In the public health context, Malaria research may require detailed information such as address or location because investigators usually aim to explore the ecological aspects or to cluster the cases spatially using a GPS system so they will generate knowledge on the dynamic factors affecting Malaria transmission.
If the research is conducted by researchers from outside our jurisdiction, it is important for all investigators to gain approval of registration before they undergo the research and access the data. My Indonesia country has a layering system for international research permission which requires all investigators to comply with the approval from the country coordinating ministerial (for legal aspect) and country ethical committee (for ethical consideration). Therein lies the decision of whether their research can be carried out in my country or not.
To ascertain there is no violation of the General Principles of Informatics Ethics upon my decision, my office which owns the data should have the standard and mechanisms for what type of information is being shared and how to provide safeguards to the shared data. The data standard of Malaria cases is generated through an updated CDC form that is usually used by healthcare providers to register the suspect. As a person in charge of Malaria database, I have a responsibility to select which detail variables can be shared with adherence to appreciate the General Principles of Informatics Ethics although the researchers have already gained adequate legal and ethical letters of access to perform their investigation.
Any specific data will I provide to the investigators is done by taking several steps. First, I need to ask all investigators to confirm their project methods and milestones are in accordance with what did ethical review committee decided on. Second, the vital data that is vulnerable to identity theft such as ID number, social security number, medical history, and phone number will not be provided to the researchers. Third, the investigators need to be tied into a written commitment regarding the data usage since they undergo the research until publishing the knowledge.