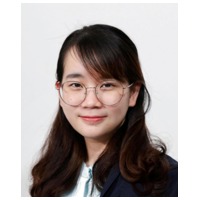 Tanatorn Tilkanont
Participant
Have you ever observed a health informatics project in your (other) organization? Please provide a brief introduction.
When I was working in a clinical research organization, I have experience in various study designs. One of them was to investigate the use of the investigational product (medical device), to see the behavior, satisfaction, and any event that occurs before, during, and after using the product. By collecting information from the subject, one of the measurements is the responses from their diaries (questionnaire forms). The company decided to implement an electronic diary in this study. All the participants will register themselves in an application with a subject number and record the information by answering a questionnaire every time they use the investigational product via their own mobile phone. The information is real-time. Once it was recorded, the clinical research team (such as a project manager, data manager, and CRA) will be able to see the response immediately via a web-based application. The clinical user can also generate a report a with visualization of the data collected. The data can be extracted or pulled out at any time and at any location for analysis.
How can this health informatics project help to improve the current practices?
I believe that earlier in other studies may use paper-based diaries, to record patients' compliance and events. By using paper, the project team could not see information in real-time, the study coordinator will have to transcript from a paper-based diary to an electronic system. By using e-diary, it can reduce transcribing errors, reduce the cost of papers, less time-consuming, and real-time monitoring.
Are there any challenges or difficulties in implementing the project?
One of the challenges that I found was the participants were sometimes not able to use the application properly per the instruction provided since the subject enrollment day. Therefore, the data collected was error sometimes. The study coordinator and the principal investigator will need to ensure that all subjects fully understand the instruction and keep evaluations at every study visit.