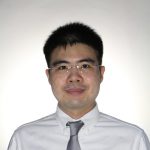 PREUT ASSAWAWORRARIT
Participant
The answers for each question are provided below.
1. Should you give the data out?
– No, I cannot give the raw data out to the third party.
2. How do you not violate any of the general principles of informatics ethics
– I must respect to fundamental ethical principles, for example, principle of autonomy, principle of equality and justice, principle of beneficence, principle of non-maleficence. Moreover, respect to general principles of informatics ethics is essential. Principle of information privacy and disposition makes the persons have a right to privacy, and this controls over the distribution of information.
3. If you want to provide the data to them, what and how will you do it?
– I would like to deidentify our patients by encoding the identification number, hospital number, admission number, age, specific address (address will be provided in area that can serve the purpose of this research). Information I provided to the third party will be that needed for the analysis. I will not provide every detail of the information to the third party.
Thank you.