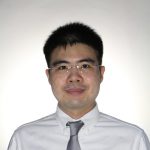 PREUT ASSAWAWORRARIT
Participant
In my opinion, there are two main issues in this scenario. First of all, the health information system should not allow the users, for example, health information professionals other than physicians be able to access to HIV status of the patients. This can be prevented by asking for physician authentication to open the anti-HIV result. The users have to enter username and password again to see the laboratory results. Second, if that health information professional is a physician in that hospital. He should have ethics regarding privacy of patients. The HIV status is confidential between physicians and patients. He has to ignore the laboratory result and would not tell anyone. He should keep in mind that the person who has the right to disclose this secret is the patient himself. In general, we encourage every HIV-infected patient to disclose the HIV status with their partner because their partner should have the test and take anti-viral medication to prevent further opportunistic infection.
Follows are the answer specific to each question.
1. What should you do?
– Just ignore the result. I cannot tell the result to anyone.
2. As a health information professional, can you tell your friend?
– Definitely not.
3. Can you interfere with other people or family issue?
– Probably yes, if I am familiar with the physician who take care the patient to encourage him to disclose the result with his wife.
4. But should your friend not know about this because she might be at risk?
– Of course, she should know this issue. However, the keyperson who response to disclose this result is the patient himself.
5. How will you follow the fundamental principles about right to self-determination, doing good and doing no harm to others?
– Patient has the ultimate decision-making responsibility for their own treatment or disclosure of their status.
6. Isn't it your obligation and the right of subject to hold the information?
– It is the right of subject to hold the information.