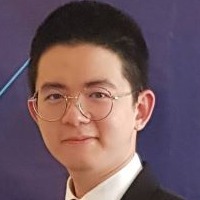 Kawin Wongthamarin
Participant
From the previous topic, I've been talking about the online test result notification system for COVID-19. If analyzing that topic according to the ADKAR model, it will be found as follows.
Awareness: Everyone who works in the field, who comes in contact with COVID-19 patients every day, wants to reduce the amount of time they meet with the patient as much as possible to reduce the chances of getting infected. For the patients themselves who do not know whether they are infected or not, they would like to reduce the time spent in close contact with the people who come to wait for testing as well. Therefore, awareness among stakeholders is clear and easy to understand.
Desire: When everyone realizes, they want to reduce the amount of time they have to spend together. However, the problem is not easily solved. Both frontline workers and patients are unable to fulfill their wishes on their own.
Knowledge: I'm not sure in detail whether the solution came from listening to the voices of the frontline workers or from some other way. Finally, the solution came from the hospital administrators who had the idea to change the conventional lab report format to the online format.
Ability: The executives have to arrange a half-day training session to teach on-site personnel to use the system. Moreover, the system is designed to be easy for patients to use.
Reinforcement: In this process, there was no apparent reinforcement. But it's successful because everyone is aware and wants to make this system happen in order to reduce the workload.