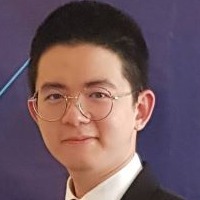 Kawin Wongthamarin
Participant
I would like to mention the online test result notification system for COVID-19 that my hospital has done and it has been very successful.
The factors that make it successful are as follows.
Data – There are examples of successful projects in several hospitals and published in medical journals. This provided reliable references that the project would be successful as well.
Cost – This project was developed by in-house personnel as the IT department has programming and web-dev capabilities, Therefore, it saves the budget from having to hire outsourcing.
Operation – At the start, the executive staff explained the advantages of the system and set a date for the system to be implemented in Town Hall. After that, there is a process of training for operational staff. Then test the system with real patients. Finally, evaluate and feedback on the results for continuous system development.
Design – Due to the system having a slight workflow change in the process of referring patients from the next day's appointment at the hospital to waiting for the results online at home. Moreover, this system can significantly reduce the workload of staff and patients who must travel to receive the results again the next day.
People – As this system reduced the burden on all stakeholders and significantly increased patient satisfaction. Therefore, everyone was willing to cooperate and accept this change.