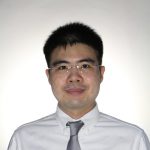 PREUT ASSAWAWORRARIT
Participant
I would like to introduce you to the health information system which was failed. This is about the ICU request system that was developed about 5 years ago. In general, physicians contact verbally to each other by telephone or instant messages if their patients have conditions which need invasive monitoring, organ supports, or close observation. However, the available beds in critical care unit are limited resource. We need to know the overall ICU request to decide which patients will have great benefits of transferring to the ICU. Besides, The numbers of request that exceed ICU capacity should be recorded to guide critical care unit expansion in the future.
5 years ago, we developed mobile application that physicians have to input patients information, for example, hospital number, diagnosis, vital signs, laboratory data, what organ failure and organ support needed. After submit the information, it would be shown on cell phone of the physician who had responsibility in such ICU.
Unfortunately, the system was failed after implementation. These are factors leading to failure of our application.
1. Data factors
– In request form, physicians had to input too much data which some of them was not available or not considered important. They had to focus on treating their patients.
2. Design factors
– The access to the system was not easy. Physicians had to use their mobile phone to click on the link and input the data. Some of them could not remember where the link was saved.
– By typing the number instead of choosing the choice that provided valued in range made it was difficult for the users
As above, people are the factors that contribute in every domain leading to system failure.