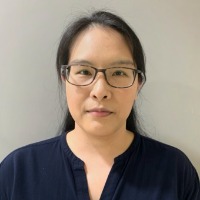 Tanyawat Saisongcroh
Participant
According to the report provided, which conducted in the US and there're also articles reporting EHR-related burnout worldwide, I do agree with the finding but I think it possibly depends on the country, its healthcare system and level, and its EHR system design and usage.
I had once experienced in EPIC software used in US healthcare, a subspecialty Service Center. I had no doubt with the finding. All data entering in every single point of process is very exhausting, especially if one physician has to do it all alone. We spent time a lot doing IT-related documents after finish each case visit (not during the visit in front of the patient). Luckily, we had physician assistants and medical scribes to support and help. We also can use audio recorder instead of writing or typing the clinical note and authorized supporting desk will transform it into digital document.
In comparison, the EMR software that implemented in my hospital is more user-friendly since it allowed scanned document in some processes, we usually write it down then scan the file in to the system, combine with data entering using standards.
I also agree with some issues addressed in the article that can really help to reduce EHR-related problems; (1) develop practical EHRs design whether basic or advanced (2) provide team support such as PA and medical scribes (3) provide system training at initial use.