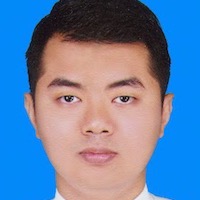 Zarni Lynn Kyaw
Participant
I would like to give an example of a project that we failed the first time and successful the second time.
In my organization I've been pushing to use an electronic signature application using SignWell platform in 2019. During that time it was a failure because
Data –> the executive team believe that we don't have enough data to advocate the use of electronic signature to donors (for audit purpose, we still need to submit signature in paper-based format)
Cost –> cost of implementing a SignWell platform is higher than paper-based format
Operation –> many people (especially finance department) resist the need to use SignWell platform, citing if there is no internet connection, we can't sign electronically
Design –> SignWell platform was know as DocuSign at that time and the interface is less intuitive than the current version
People –> From third-party vendors to donor, many resist the use of full electronic signature system
But in 2020, after the onset of pandemic, for business continuity during work from home period, we have to find a better way to implement projects. So, the use of SignWell is implemented again
Data –> from our first implementation we were able to document pain points and challenges and we implement instead of full electronic signature, if needed (for third party vendors and donors) we submit a print copies
Cost –> we were able to negotiate with SignWell and create 10 accounts initially for each department to test out the features, after that we slowly scale up to executive teams, directors and program managers and coordinators.
Operation –> we create PDF, video in local language and FAQ for troubleshooting
Design –> After the DocuSign is changed to SignWell, the interface is much more intuitive
People –> timing is an important factor, due to COVID-19 we were able to get the necessary buy in from all the stakeholder in a relatively short amount of time.