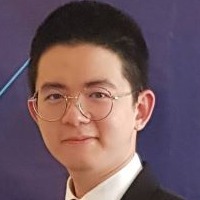 Kawin Wongthamarin
Participant
From my experience, I strongly agree with the survey results despite working in Thailand. I have worked part-time or full-time with more than 20 public and private hospitals in the past time. I found that each hospital has its own unique EMR system.
For some hospitals, the EMR system is so bad that I choose not to work part-time there again. For example, I couldn't find an ICD10 that would work or an EMR prescription system that doesn't support a generic name, requiring me to know the particular trade name that is available in the hospital to prescribe a drug. Not only does it almost double the time it takes to treat a patient (OPD case), but it also erodes my mental health.
On the contrary, Some hospitals are able to set up an excellent EMR system. Doctors can use various keywords to find the same ICD-10. A drug prescription system that is easy to find a particular drug. Moreover, some systems can also alert you when a history of drug allergy is found or notify you when found drug-drug interaction on a patient's medication.
As for the advice, I think it's very important to understand the user. if not communicated well between the system developer and the user, the system may be unusable.