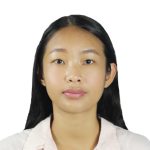 Boonyarat Kanjanapongporn
Participant
ICD (International Classification of Diseases) is the healthcare data standard which creates interoperability in healthcare stakeholders. ICD coding system would classify disease and health problem. ICD is mainly utilized in epidemiological proposals and administrative reimbursement.
It might be harder and slower the process of exchange and use of data without ICD especially with social health protection schemes such as Social Security scheme. Reimbursement, Financial plan, Public Health Policy and Population research could be affected without exchange standard, making it hard to do any real-time updates for issues.
Moreover, Sending and aggregating data would have to be done manually. These would increase the costs for staff to manually re-input data each time from the health service provider to insurers. More than just the process being slower compared to automatically sharing by data standards, the chances of inconsistency of reporting or human error increase because of the instability of human capability.