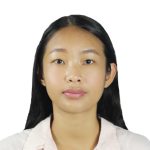 Boonyarat Kanjanapongporn
Participant
From the article mentioned, I agree that EMR dissatisfaction could be one of many causes which relates to burn out in healthcare workers. EMR is useful and aims for a better healthcare system, but I think many barriers might make it rough for the practical implementing, followed by user unpleasantness and discouragement. EMR alone might not cause people to give up but bad experience with EMR implementing including other sophisticated tasks, such as bureaucratic paperwork, might encourage health care workers to leave.
I personally don't have experience with EMR. Most of my pharmacist friends are pleased with EMR especially with the medical history which has been organized. However, they typically don't have to deal with the most detailed process which is report generating. Users who have to fill input data, physician or nurse, might have to face struggle with the process.
To reduce ineffectiveness of EMR implementation, I would suggest to analyze the burdens of using EMR which might be varied depend on settings.
Personal preference might be barriers in EMR use, some people might still prefer to use paper system and wouldn't feel easy to comply with the new system. Probably, awareness and IT support or incentives could change people's perception on EMR system.
EHR designed sometimes isn't practical for the real practice. For example, too much input data which creates complexity over necessity and time consumption, and delay or error processing. If the problems are from system itself, renewing the design or co-consulting between application provider and health care users might create more suitable platform.
Unsupportive environment: For example, Shortage of workers could affect the efficiency of staff available. They would have many tasks for people (patient care, EMR and so on) and wouldn't have enough time to finish it all. This could lead to over-time or carrying tasks back home which decreases quality of life. Supportive environment would have to be developed in this situation such as increasing number of workers or limit the working hours.