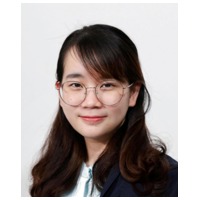 Tanatorn Tilkanont
Participant
From this scenario, I would like to propose the implementation of a cloud server rather than a physical server which I expected to develop a web-based application for patient appointments. By computing a cloud server, it can save the cost of upfront investment/ infrastructure, provide data more secure with backup and recovery processes, easily manage and access data anywhere and at any time, provide maintenance and support services, and scalability.
I will start to discuss with the only IT officer in the hospital and assess his/her ability to develop a web-based application. We can initiate a pilot with the "SaaS" cloud model. To make an appointment, general data will be linked with the hospital system such as name and citizen ID. This might not consume much time for one IT officer. However, once the user has experienced the application and found limitations, then we can develop the application by using the "PaaS" model. We can manage our applications and data. It is more flexible to build a more complex application, while the cloud service provider can support the infrastructure.
As we are working in the healthcare field, patient information privacy is highly concerned. The hybrid type of cloud could be deployed, such as pick-up a specific platform for sensitive data, while the community cloud type can be used to share the technology within the organization.