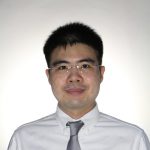 PREUT ASSAWAWORRARIT
Participant
In my organization, one of the complex clinical decision support system is alert system for potential drug interaction prescribed to the patient. The system needs lots of information about adverse effects of each drugs, integrates and analyses them. The output must be a meaningful alert that warns physicians about drug interaction among their prescribed medication.
According to HOT-fit model, the challenges and obstacles of implementation this clinical decision support system include:
1. Information quality. The pop-up from the system lacks of relevant information with the patient. For example, prescribing medication that has minor drug interaction which previously prescribed without any adverse event would be too much information.
2. There are too many details on pop-up. Since some patients had several medication which has drug interaction, too many pop-up will make physicians ignore and not focus on the information alert from the system.
3. Implementation of this system may not alter the clinical management because many drugs that have interaction must be prescribed to the patients.
In conclusion, some drug interaction is life-threatening. We must put this interaction in the first priority to alert physician and mark them with high sensitivity of alert (the system must alert for every prescription of these drugs). However, other agents with minor drug interaction which has been previously prescribed without any adverse event should be put into further research to find other factors that make patients be vulnerable to such drug interaction.