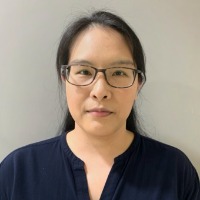 Tanyawat Saisongcroh
Participant
Have you ever observed a health informatics project in your (other) organization?
In my hospital, they implemented EMR portal for physicians and nurses, use in OPD; including scanned medical records viewer, probable 10 years ago. In the past, IPD software system and PACs have been implemented but we still use "OPD card" to review all patient's medical history. It was a big change. Before they launched, there were several meeting of IT teams and each department, like a tutorial about how to use it. The very first version was quite exhausting. We couldn't access the old data and the system was not linked to other department like PACs, pharmacy. It took double time for review each patient and some senior staffs refused to use it. Fortunately, we have a strong IT team, the system has been improving days by days. Now the scanned medical records viewer, the PACs x-rays, laboratory, pharmacy are linked together and we have not use that OPD card anymore and everyone is familiar with the system even our senior staffs.
How can this health informatics project help to improve the current practices?
Life changing, I would say. When most of us are familiar with the system, there's a lot of benefit for everyone, doctors, nurses, technicians, administrators, the hospital and of course our patients, in terms of accessibility to the data from all departments, less time spend for case review, decreasing in human errors in every process especially drugs prescription and overall cost-effectiveness.
Are there any challenges or difficulties in implementing the project?
Changing from paper-based to electronic-based system is quite challenging. There are some issues such as personal IT skills and preferences, especially senior staffs; excessive time spend per each case, missing old patient historical records; unlinked of some lab test and radiograph to the main system and overloaded system itself. When the system was down, the workflow had been paused. The first few months, IT staffs were around to support on site. At the clinic, each room a senior staff and junior nurse were paired to work together. We decided to decrease daily number of patients and Previous OPD cards were prepared and allowed to use in combination just in case.