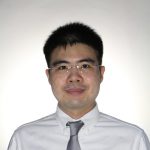 PREUT ASSAWAWORRARIT
Participant
According to the provided article, the electronic health record (EHR) is the second most common cause of physician burnout. Although there are many factors contributing to physician burnout, the EHR remains one of the factors. I would like to summarize the consequence of EHR implementation leading to physician burnout into 3 issues.
1. EHR makes healthcare providers be able to work from anywhere. Since the hospital is in their cell phone or can be accessed from a computer at home, they still have to work during their free time. Too much working hours leads to burnout. To fix this problem, they should separate working period from their free time. In addition, night shift physicians should be the person taking responsibility in this period.
2. EHR interfaces may not user friendly for physicians. Because this programs are developed by the tech company, the developers do not know the process that physicians think and do their jobs. This bad interfaces can lead to time consuming and burnout. To solve this problem, the physicians who use the EHR have to share their experience (both good and bad) with the developers to adapt the EHR platform.
3. Physicians may feel uncomfortable since they have to fill in EHR rather than to concentrate on their patients. The EHR can change doctor-patient relationship in a different way. Some patients accept the changes, but some do not. This can be another contributing factor leading to physician burnout.
In conclusion, we have to remind that EHR implementation should reduce working time, increase effectiveness, and let everything done easier than paper-based system.