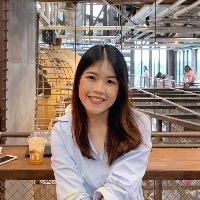 Siriphak Pongthai
Participant
I think we have to look deep into pros and cons. Personally, I see pros of EMR over cons. Since data can be shared among organizations and can be accessible anytime regardless where you are.
I have heard many complaints from physicians on using EMR, and yes, most of them are in older generation. I think to avoid and reduce this problem, EMR should be standardized. Since there are different EMR systems in various hospitals. Physicians must have some time to get use to different systems. If we have standardized EMR system which is broadly used among hospitals, physicians don't need more time to get familiar with a new system. Besides, the information physicians need to fill must not be over entered. If system required a lot of data to be filled in, this cause more workload on EMR for physicians.
Furthermore, prior to implement EMR, particularly for new employees, training session must be organized in order that employees will get familiar with the system. In addition, EMR must be very user friendly. By using EMR in frontline working, it must be fast and accessible in timely manner. If the system is not stable, it takes a longer time to access an information, this could make physicians get bored and exhausted. Yet, IT administrators should be reachable and available at anytime, in case there were technical problems while using EMR.
Lastly, to reduce problems, developer should listen to users' feedback and comment. Then using those comments to improve the system that could ease not only time but also physical effort to frontline workers.