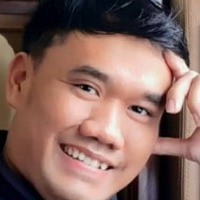 ABDILLAH FARKHAN
Participant
I think it is unwise to push the tendency to scapegoat the EMR effects on health workers' burnout. My standpoint could not agree that there is a straight line between EMR dissatisfaction and burnout in specific. On the contrary, it is true to mention the psychological burnout comes from multifaceted factors.
With zero experience working in hospital organizations and haven't had such complaints, I analogize the roles of EMR are resemblance with Public Health Databases because both are the new approach present in health sector. If I were asked to elaborate why do people feel burnout using the electronic mode, the answers may be influenced by multiple distinct factors:
– The external factors could be the architecture of its EMR which could not allow information exchange among various departments. System fragmentation leads to the compulsory of users to perform redundant data input. Integrated case management services that are not working within the organization may become another relevant cause.
– The internal factor comes from individual conditions, such as age and habit. Some people with strong competency in medical, nursing, pharmacy, and public health may have little passion for clerical works involving data whereas this type of competency is necessarily used to support their duty.
So, I think the emerging electronic systems such as EMR could be a complex matter for a certain group of people as they may not be ready yet to use computerized systems and prefer to adopt the existing habit that is more tangible but is an old-fashioned method. Because we are now in the transitional era; therefore, to actualize the digital approach throughout the whole clinical activities, it can take years until the people are fully ready, comfortable, and dependent to adopt the electronic record.