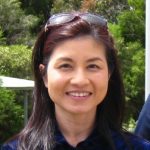 Dr.Watcharee Arunsodsai
Participant
About the eHIS system, our organization tries to have appropriate change management. However, as I said before that during development of the system, we involved just only the hospital administrative board but did not involved with people from other facilities such as the nurses, phramcists, lab technicians, and also medical students and hospitalists etc. . The change management will be not easy as the hospital administration wishes.
For these change failure, I think it may be due to
A: Awareness
– Some of the people who get involved in the change, such as medical staff, nurses, and pharmacists, agreed to change to improve the quality of care. While major of end-user such as medical residents might not want to change, due to a lot more workload on them, especially for the in-patient care. Therefore the nurses, who currently have a lot of workloads, have to duplicate the work to fill in physician order entry especially the prescription and investigation orders instead of the physicians who wrote in the paper-based order.
D: Desire
-According to a lot of workload for medical personnel in combination with, they don't feel they will get more benefits form changing systems.
K: knowledge
-We have a lot of people who get involved in this eHIS project, who do not have awareness and desire for this project, and also the training took place a very long period before the system was just implemented, people who just entry recently may lack of the hand-on knowledge of how the system operates.
A: Ability
-Because of the user-unfriendly appearance of the eHIS project, a lot of end-users may need help at any time. The peoject manager fail to handle this situation, and end-users have to consult each other selves and can not give the feedback in timely manner. All of these brings an under-standard health delivery for their patients during that time and make a bad impression on this system.
R: reinforcement
-The eHIS project lack of reinforcement to keep change in the hospital physician, nurses, hospitalists, pharmacists or IT staff to be ongoing.