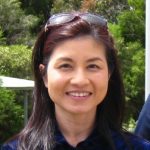 Dr.Watcharee Arunsodsai
Participant
1. Have you ever observed a health informatics project in your (other) organization? Please provide a brief introduction.
I have ever used the GIS.BIOPHICS.org for malaria surveillance report for my research work. The GIS map will report the malaria positive cases passively after the patient visited the malaria clinic or the hospitals. The data will be classified as sex, age, nationality, and map of the case distribution by area and time.
2. Do you think that this health informatics project can help to improve the current practices, how?
This project can help to inform the current situation of malaria cases and set countermeasure appropriately in time. Thailand envisions the elimination of malaria by 2024 and sets out to target malaria elimination in more than 95% of districts by 2021, and all districts will be malaria-free by 2024.
This health informatics project is setting real time and can alert the awareness of the clinical practice.
3. Are there any challenges or difficulty in implementing the project?
The project is disrupted as I could not access it anymore. The challenges may be the infrastructure problems, funds, passive surveillance taking some time to report.