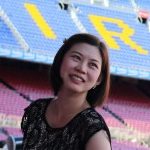 tullaya.sita
Participant
the stakeholder that should be included in the process
1. Doctor, nurses, medical technician, physiotherapist, dentist, pharmacist from every hospital in the province, and public health personnel to defined the scope of the system in order to serve their wants and needs from the health IT project to create the framework of health IT projects and also identified the data, function, network and people in the organization unit
2. Informatician to help in the system planning and connects wants and needs of public health official with information technology profession
3. Information technology profession will come after the initial plan is completed for working on data, application and technical architecture.
All teams under the lead of system architecture write a plan for total landscape will look like when the project is complete, the plan includes the application process that needs to set up, and hardware will required.